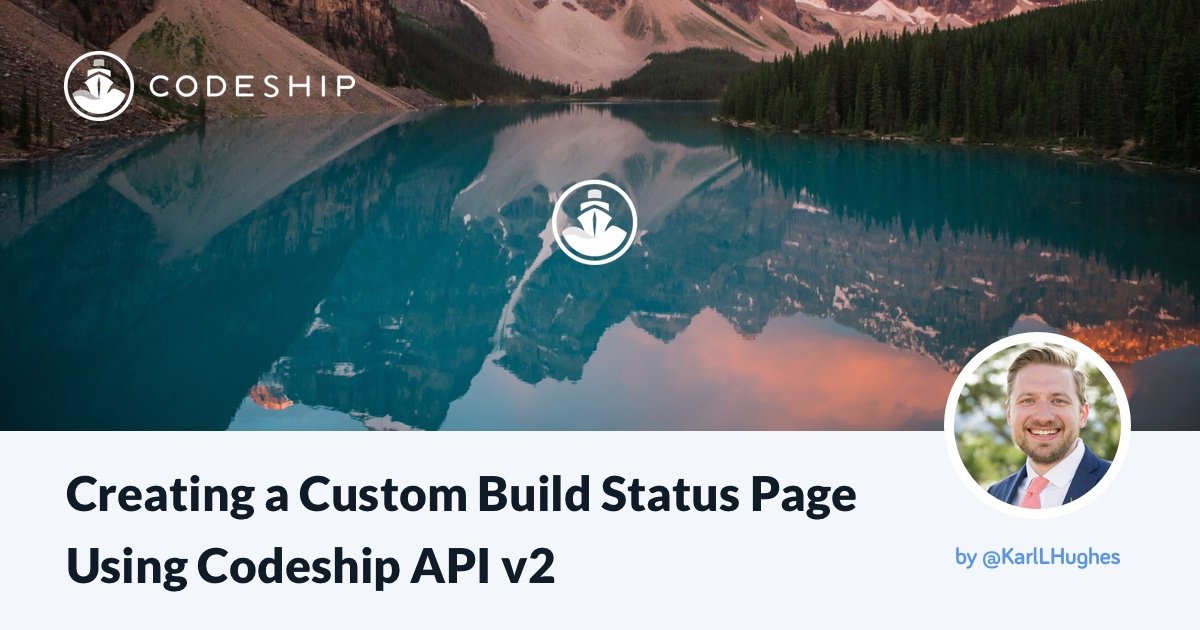 Creating a Custom Build Dashboard with Codeship
Last month I spent some time demoing the new Codeship v2 API. My goal was to come up with a project to build using the API so that I could write a blog post about it. What I came up with was a public Codeship Builds dashboard.
The project is open source and hosted on Github. It uses Node, Express, and Handlebars to display the results of my most recent Codeship builds, and I have it hosted at builds.khughes.me.
For a complete tutorial, check out the blog post on Codeship linked below.